Our Water Conditioning Equipment is Brilliantly Designed to Work. Period.
A Kinetico Water Conditioner will provide your family with abundant clean, soft water on demand. From multi-tank systems powered by the energy of moving water to a more traditional approach, Kinetico covers all your options with over 30 water softener models to choose from. We have also received the Consumer Digest Best Buy award on several of our water softeners. Ask us which water softener is right for you.
Filtration
Every application needs some sort of filter.
Kinetico makes filtration easy and reliable with options ranging from our patented Superkit sediment filter to automatic and electric units for residential, commercial and industrial applications. A Kinetico Superkit has roughly 10 times the warranty of almost all other units available, and can be professionally installed for about $600.
Water is under more pressure than most vehicle tires! Would you trust a unit with a 90 day warranty or a decade long warranty in your home?
Powered by The Energy of Moving Water
These systems are ideal for homes with multiple or more severe water challenges. These systems use dual tanks to offer an unlimited supply of clean, soft water without the hassles and inconveniences common with other water softeners. They are non-electric, always online, regenerate on demand, and have no computers or timers to set, adjust, repair, or replace. A 10-year warranty protects Kinetico water softeners.
A Kinetico Series water softener regenerates based on your actual water use, so you get maximum efficiency without waste. It will regenerate at any time of the day or night to meet your needs. Depending on your water usage, and Aqua Kinetic Series water softener could frequently regenerate (if you're using a lot of water) or not for several days or weeks (if you're away on vacation). This efficient approach saves salt, water, and money.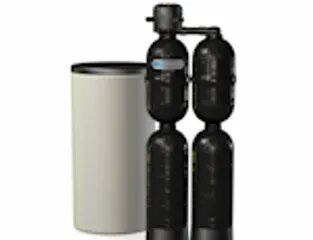 Kinetico Essential Series
Water Softeners
Tough on Hard Water and Iron, Easy on the Wallet.
Kinetico's Essential Series water softeners will handle your basic water issues and protect your water-using appliances and fixtures from scale build-up. Like other Kinetico water softeners, the Essential Series features non-electric with no timers, clocks, or computers. For some areas where high water hardness is not an issue, the Essential Series water softeners are the most reliable, efficient, and economical choice. A 5-year warranty protects the Essential Series water softeners.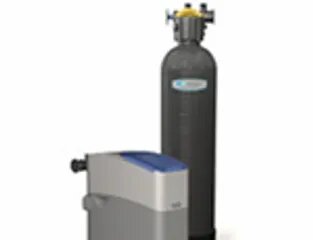 Kinetico Premier Series
Water Softeners
Even the toughest water issues are no match for the Kinetico Premier Series water softeners. Powered by the kinetic energy of moving water, not electricity, these exceptional water softeners are designed to treat the most severe hard water and iron issues, giving you a reliable, continuous supply of clean water with no timers or computers to set, adjust, repair or replace. With a strong 10-year warranty behind it, You will now have soft, clean water for years to come.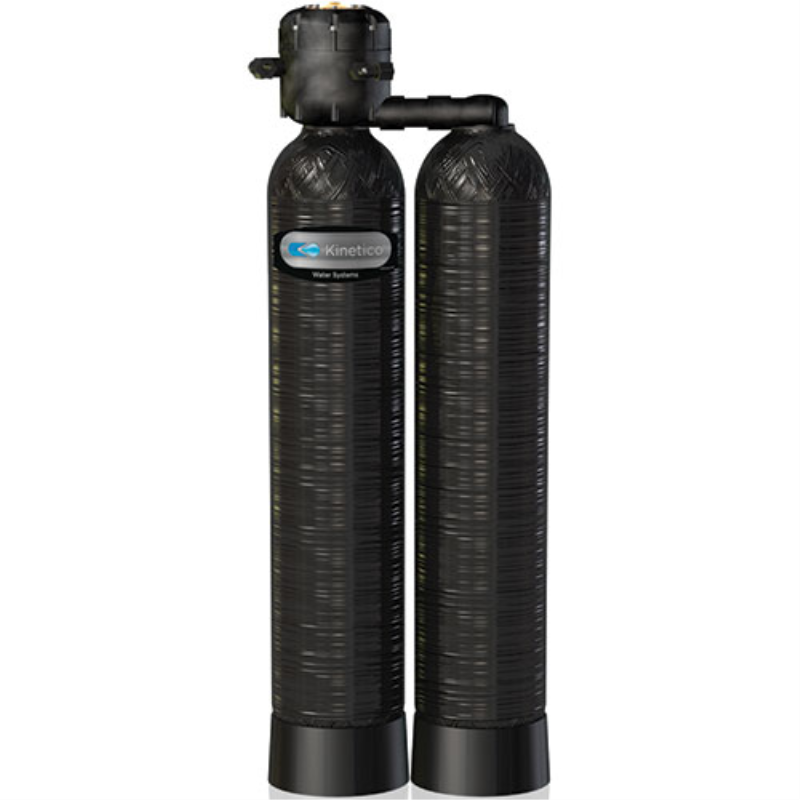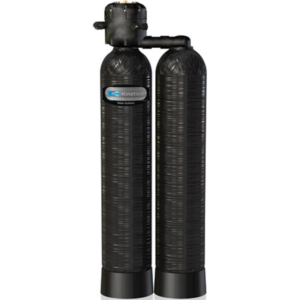 Powerline Softeners
Water Softeners
Tough on Hard Water and Iron, Easy on the Wallet.
Powerline PRO Series water softeners provide reliable, plentiful soft water.The PRO series offers the same technology as all competitors, and at a guaranteed best price. You can't lose!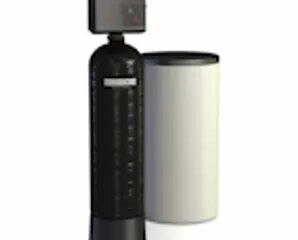 Drinking water quality can no longer be taken for granted, and should be part of a pro-active plan to protect your family now and in the future. Private well water can be affected by any number of contaminants. Even municipally treated water that meets all federal guidelines can contain bacteria, viruses and protozoa, along with a host of other contaminants.* We can provide you with the best drinking water possible without the plastic bottle waste, and our water specialists can help you identify what's in your water.
K5 Drinking Water Station
The Superior Solution
The K5 is our most advanced reverse osmosis system ever. Certified to remove more contaminants than any other system, it can produce more than 50 gallons of water a day—nearly three times the industry average. And thanks to FlexFiltration, its multistage filtering system is fully customizable and expandable to fit your water's specific filtration needs should they ever change. The K5 is protected by a 10-year warranty on all parts.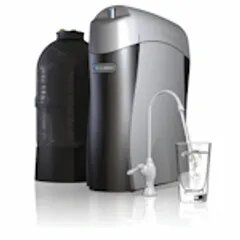 Superb Filtration in a Compact Form
For those who believe that reverse osmosis technology is the way to go, but are satisfied with a more basic approach to drinking water treatment, the AquaKinetic A200 drinking water system is for you. The three-stage system provides clean, refreshing water for drinking and cooking with minimal maintenance. It comes with a 7-year warranty on all parts.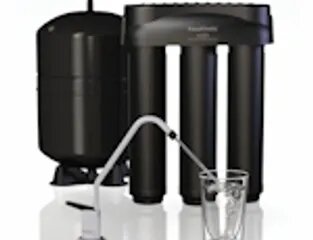 Better Taste on Tap
If your main concern is ridding your water of unpleasant tastes and odors, and protection from lead and VOC's, the MACguard 7500 system is a good choice. It provides a plentiful supply of refreshing water for your drinking water needs and is the most economical option for filtering the water in your home. It includes a 1-year warranty on all parts.