The Advanced Water Systems Group provides water treatment solutions for residential and commercial clients since 1987. Eugene Smelik Sr. founded Kinetico Advanced Water Systems in 1987 after discovering the Kinetico water system in 1971. The company, which started in Smelik's garage in Morehead City, North Carolina, now has 12 locations across five states and is the sole provider of Kinetico water systems for thousands of customers who value high-quality water.
Our projects include everything from basic whole-house filters to water softeners and specialized odor control, all the way to whole-house reverse-osmosis systems. We are the only authorized Kinetico dealer in the Greater Richmond area, which means that we have the best products in the world, as well as the flexibility to offer basic equipment like our competitors.
Our pricing cannot be beaten, and our warranties are REAL and fully transferable. When you are serious about improving your water, we look forward to scheduling your no-pressure consultation with one of our trained professionals. We have solutions that can fit any budget (including rentals and reconditioned equipment), and financing options with zero-down and very low APRs.
Long-term customer satisfaction is our number one goal, and we are dedicated to providing every one of our customers with personalized, honest service.
Unlike many other water treatment companies, our philosophy is anchored in understanding the specific water quality issues of each customer and how those issues can be resolved most efficiently and cost-effectively.
Advanced Water Systems Group is known for its dedication to solving water problems and satisfying the customer. That's one of the reasons why we offer Kinetico products. They're unlike anything else on the market with brilliantly simple solutions tailored to your home.
With a comprehensive line of water treatment products and trained water professionals dedicated to helping you determine what solution is best for your family, we have confidence you'll enjoy the Advanced Water Systems Group experience. We're looking forward to having you join our growing family of happy customers.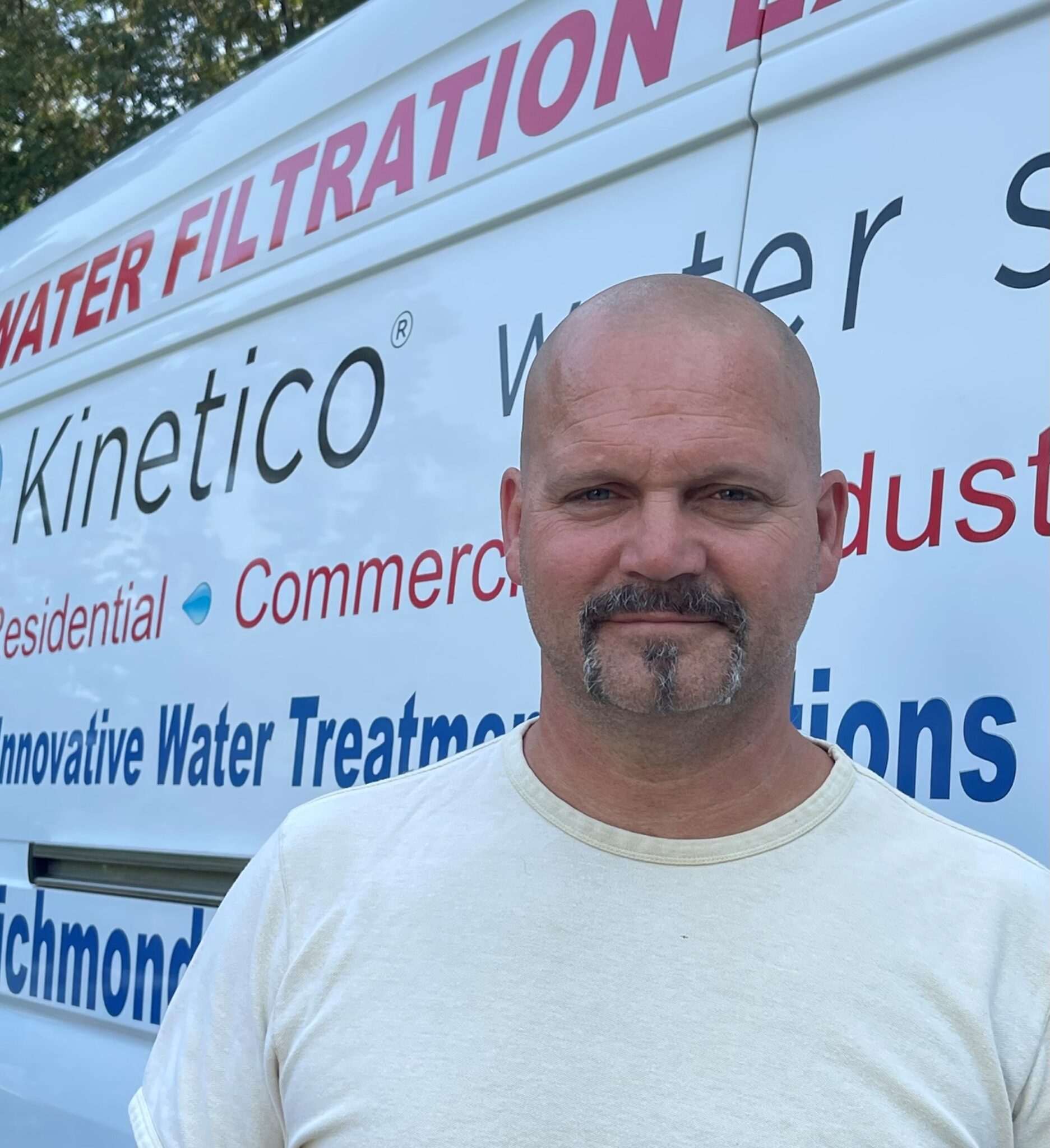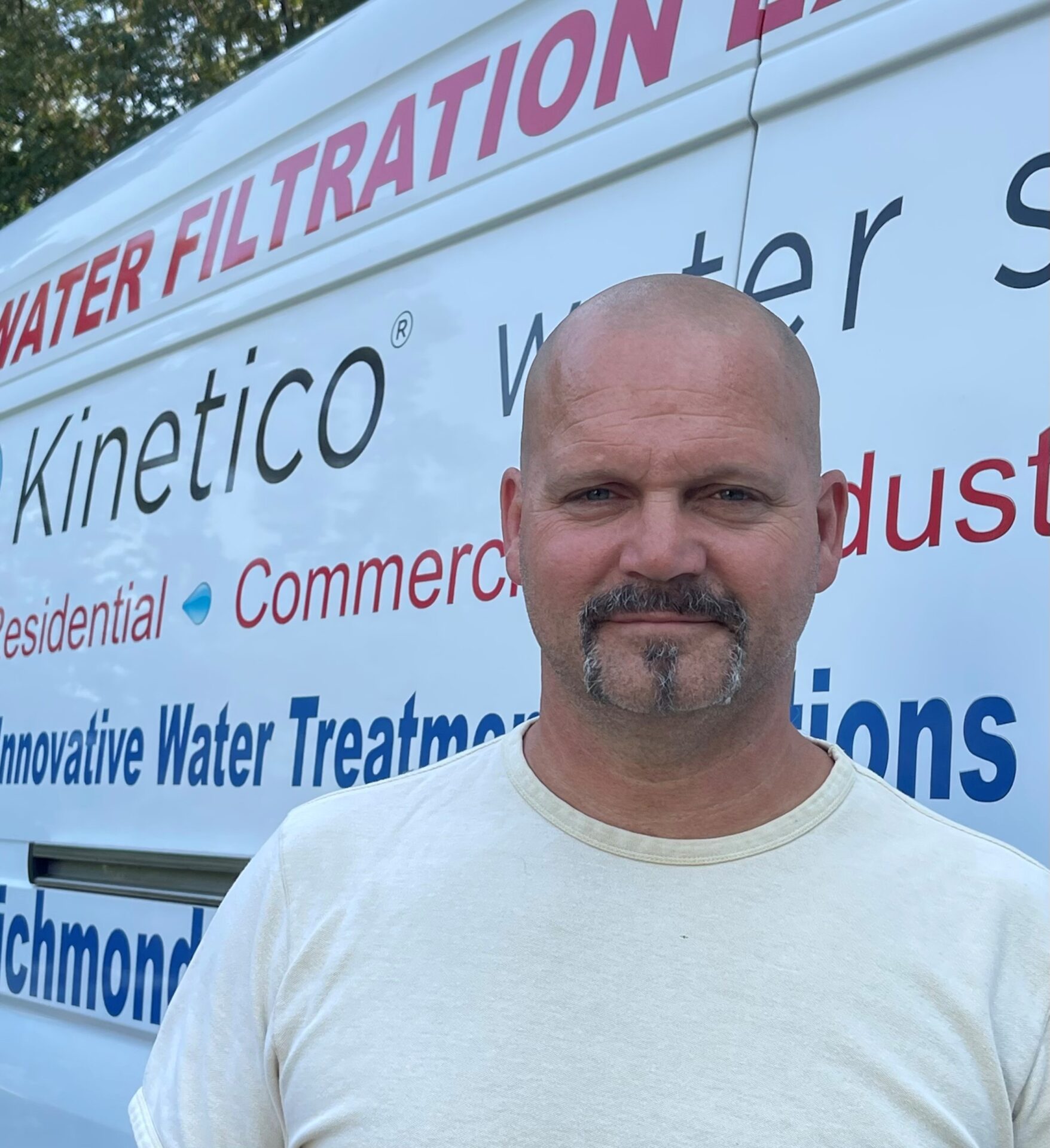 Paul Gianos
Owner
I started as a Kinetico customer in 2014 when working for The Home Depot
My Experience
Has a background in Mechanical Engineering and project management
dedicated to fixing water since July 2015 because it changes people's lives
passionate about designing each project to fix the problem as well as being serviceable
Wrestler at NC State University.
soon to have Master Plumbing license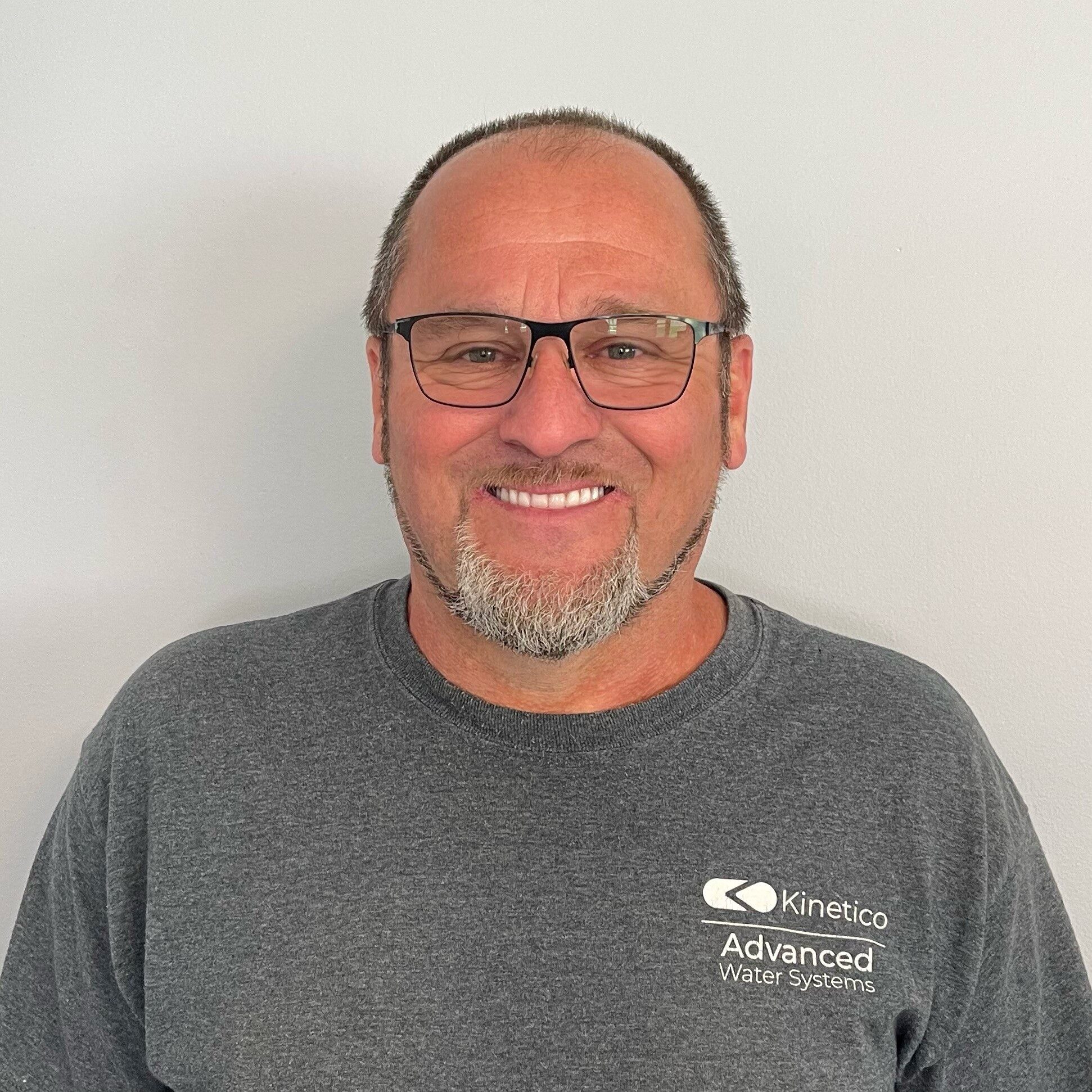 Michael Trainer
Master Tech / Installer
I started working for myself, constructing custom-built homes in 1987 after completing Building Trade School. I continued to build homes for the next 25 years. I met the love of my life, Kristina Trainer, in 2006, and we married in 2009. I have two children from a previous marriage. Brooke Trainer (31) and Derek Trainer (28). My wife has one daughter from her previous marriage. Jenna Miller (26) and two grandchildren, Breyer Miller (4) and Lauren Miller (1).
In 2013, we welcomed a new addition to our family, Maximus Trainer (7). I wanted my wife to stay at home to raise him, so I went to work for Kinetico Inc. in Columbus, Ohio. After a couple of years, I was in a training seminar in Newbury, Ohio. I was paired up with a nice guy from Virginia. We hit it off like we had known each other our entire lives. We kept in touch, and several months later, he offered me a job in Richmond, Virginia. We leaped faith and moved to Virginia in 2016. I have always enjoyed working, but now I am working with someone with the same work ethic and passion as me, to be the best at whatever we do. It's a privilege to work for such an amazing person (Paul Gianos). We have become family, and I will be here until I retire. You can trust us with your water.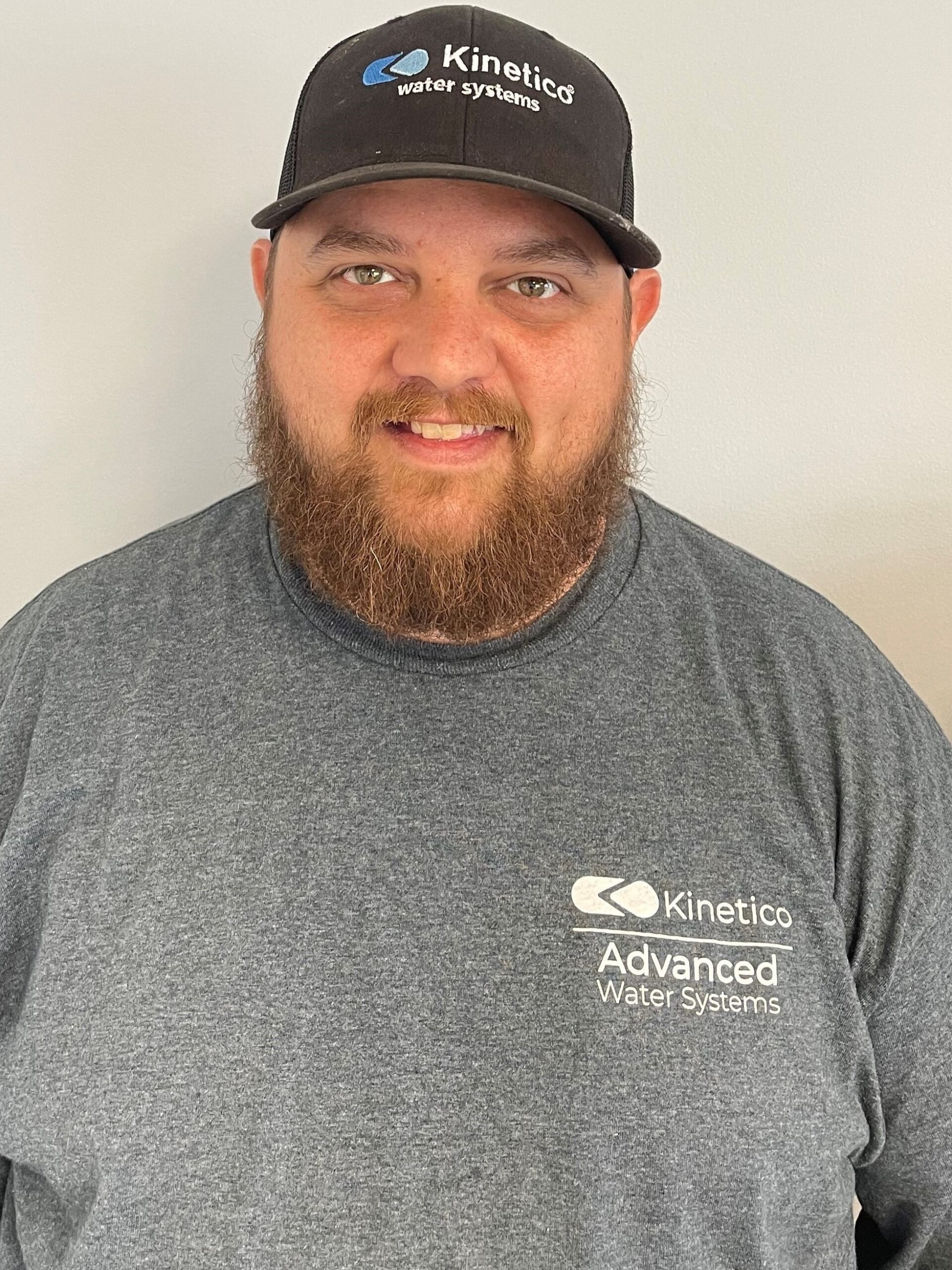 Jonathan Barron
Service Technician
My name is Jonathan Borron. I'm a father of 3 kids and a tiny Malshipoo. I live out in the country and enjoy hunting, fishing, and camping. As a family, we enjoy trips to the mountains and beach. My family also has a long history rooted in the love of racing, with my grandfather and Great-Grandfather being racecar drivers! I have gone 162mph in a NASCAR myself!  I joined Kinetico Advanced Water Systems for a career change at the end of 2022. I started in the Duct Cleaning division. I have learned so much about the importance of indoor air quality and water filtration already!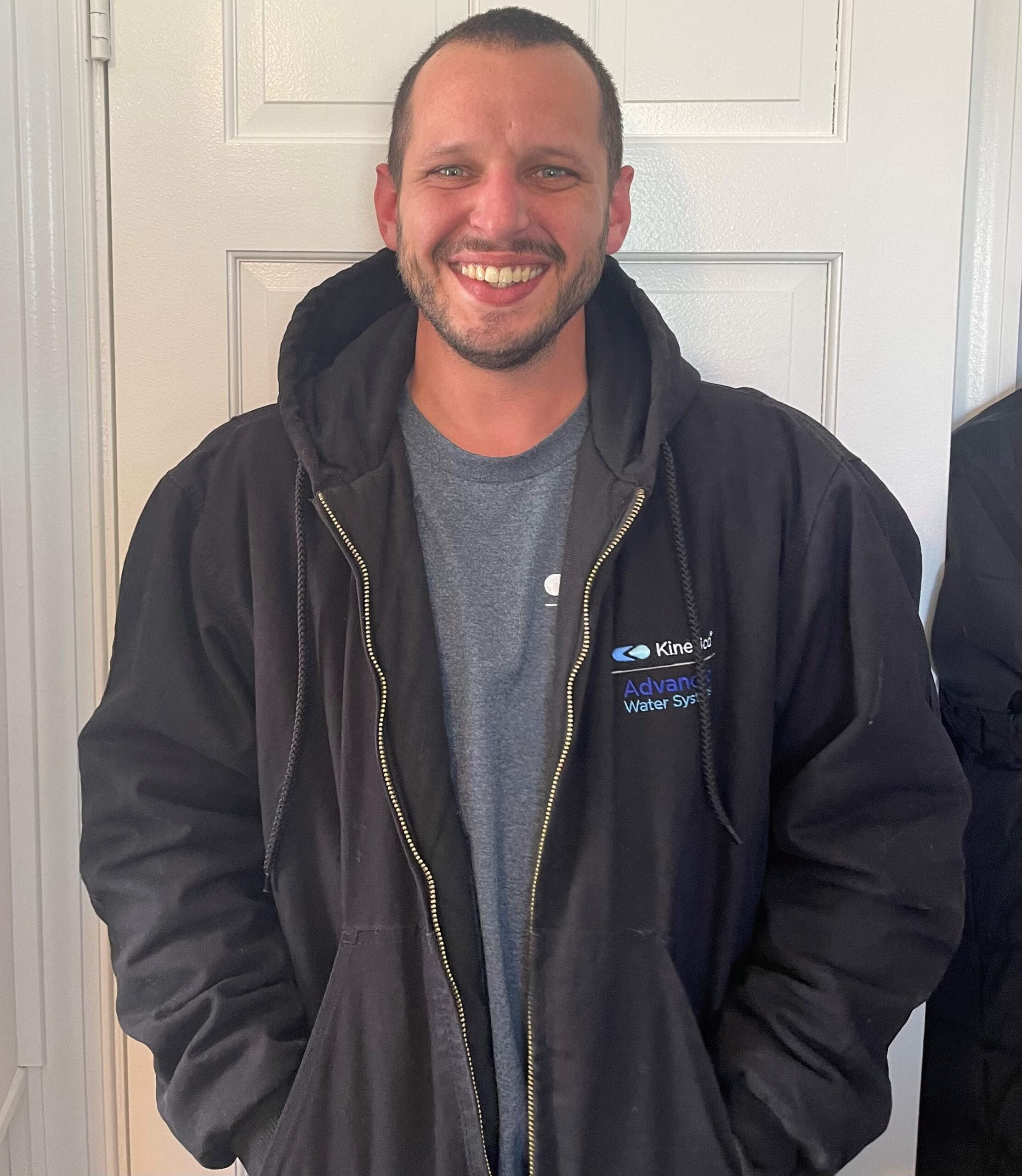 Kevin Slater
Service Technician
My name is Kevin Slater. I have been married to my wonderful wife, Megan, for 3 years. I have a 9 year old daughter, Summer. I started with Kinetico this year for a better life change for myself and family. I find it most interesting to see all the different water problems and different ways of correcting them.  Outside of work, I coach Rec League Soccer and I am a gymnastics and cheer dad. I look forward to each customer interaction and learning more about the water industry.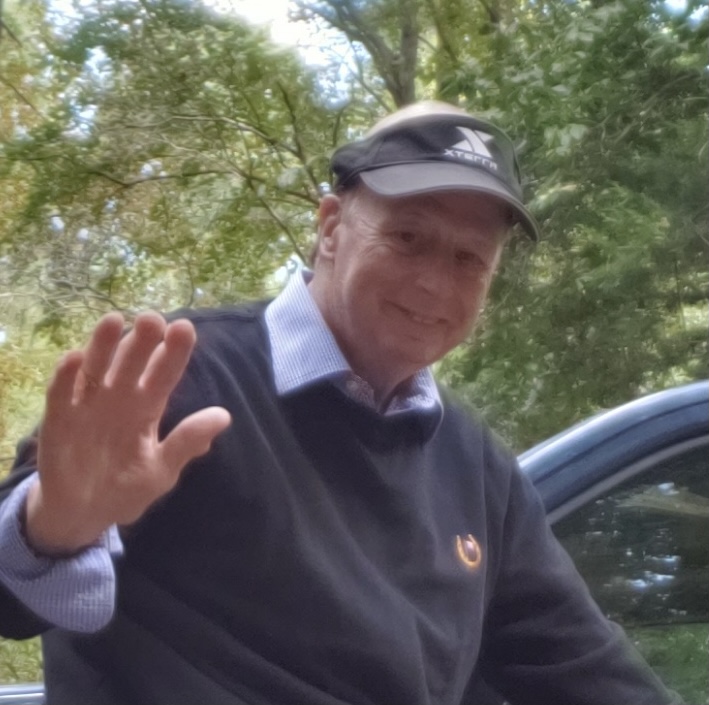 Bruce Becker
Water Quality Specailist
I have several years of experience in Pennsylvania New Jersey and Virginia. I enjoy golf, flying, and civil and revolutionary War travel to battlefields. I enjoy what we do at AWS.
We are truly helping people with their health with superior, affordable water treatment solutions. I am blessed to be able to listen and truly connect with people and I am sincere in professionally answering their needs.
I have the best product/systems in the industry and the finest,integrity-based & competent backup staff I have ever worked with. At AWS, we have the hattrick:
Finest products & services
most savvy business sense to accommodate each customer's specific needs and
Over 95% Customer satisfaction
Our truly enjoyable work environment, along with incredible work staff, allows us to handle all situations.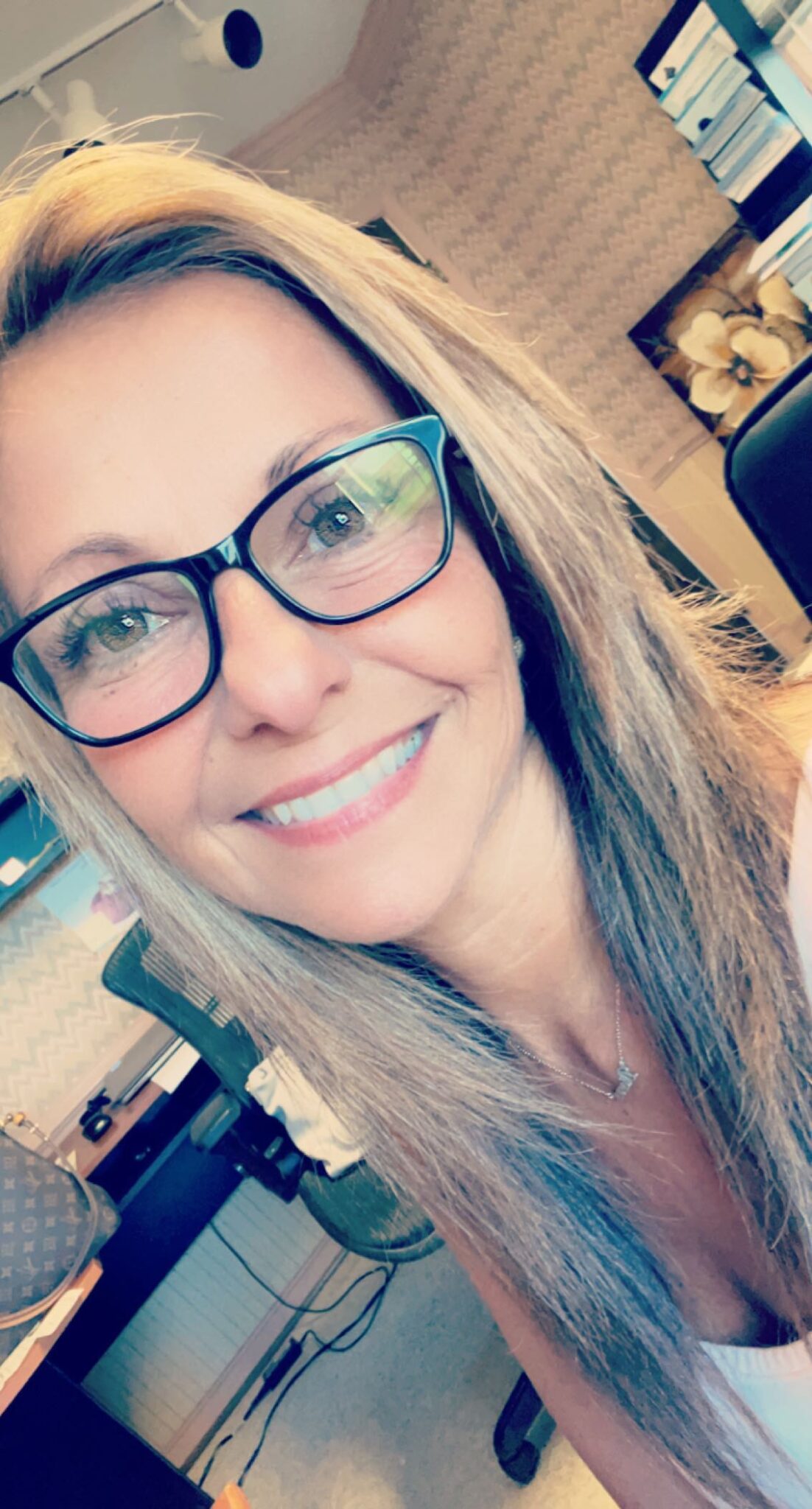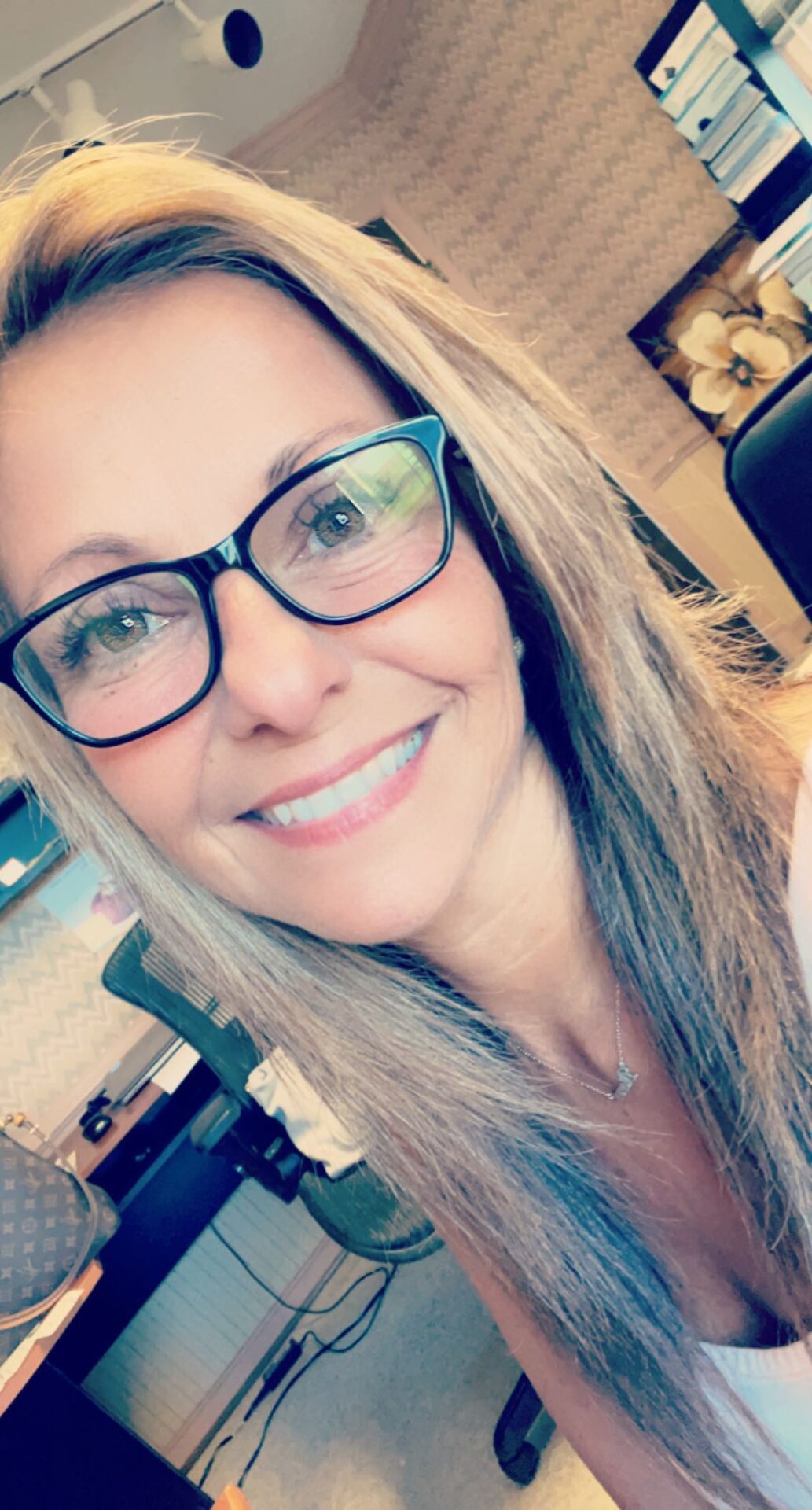 Diane NACOUZI Gianos
Marketing Manager / Work-mom
I've been with Kinetico for a bit over 2 years. I do all the marketing for the Richmond Location. Social media, campaigns, radio ads, etc. Our employees are truly like a family, and I couldn't ask for a better crew. We work as a close team to deliver the best experience possible. I love to be with family, exercise, and travel. I was born in Beirut and speak three languages, including French, Italian, English, and Arabic.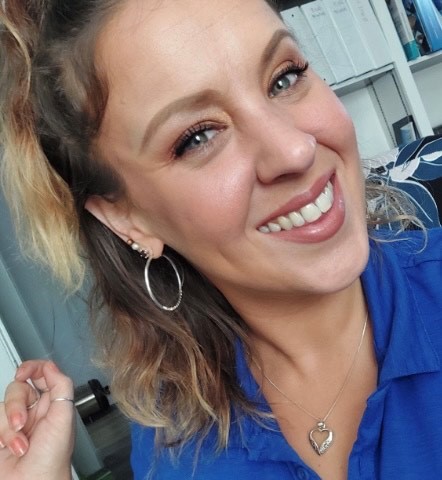 Stacey Slater
Inside Sales Water Quality Specialist
I have been with Kinetico Advanced Water Systems for 5 years. I started as the Office Manager, but grew to love the science and Chemistry behind what we do. I recently transitioned into the sales field and can't wait to share all the great things I've learned since being here! Outside of work, I have three active young boys who keep me on my toes. I love working for Kinetico and feeling like we make a difference. We stand out from our competitors because we try to develop a personal relationship as well as business. I want to be able to ask about your kids and family as well as your system.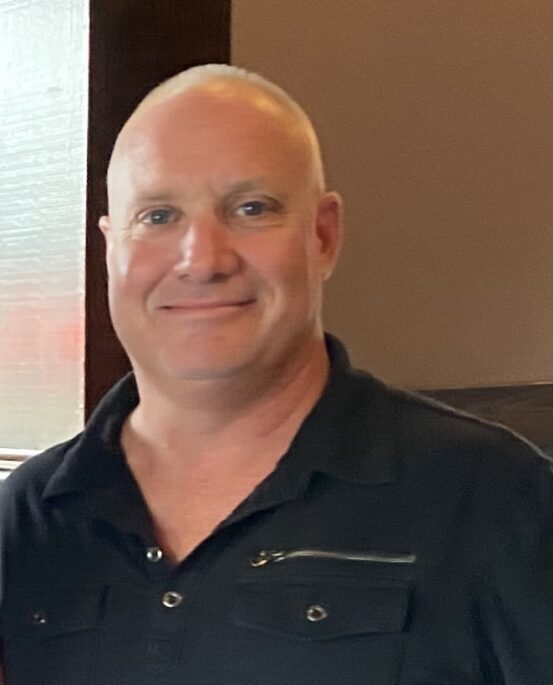 Chris Pavie
Water Quality Specialist
I come from a background in General Contracting and business management. I have been in the water industry for a couple of years and love it. As a water consultant, I help give clients the best recommendation to better their water.
I enjoy watching my daughters play the game of softball. It brings back memories of when I used to go to the field to play as a child. I also love to fish on the Rappahannock River and enjoy family time.
I have always enjoyed helping others, seeing the finished product, and how it affects my clients. I am a genuine person and want what is best for others. I really care about my clients and their unique water situation.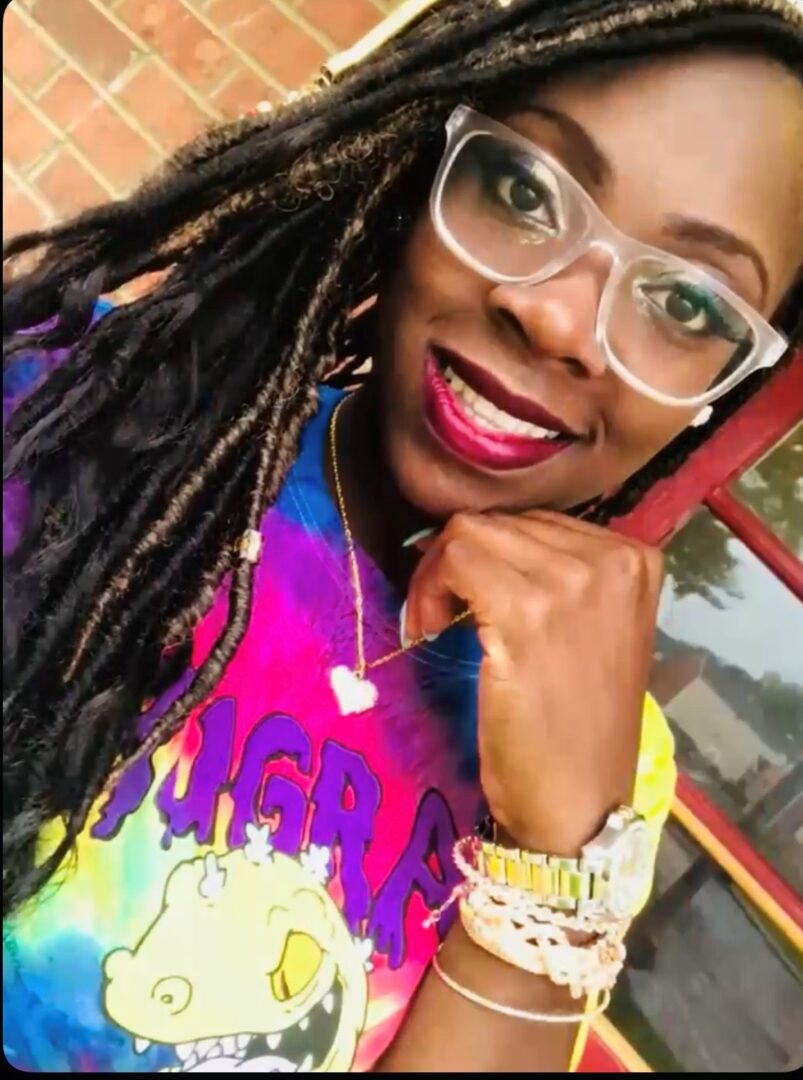 Kay Fitz-Trowell
Office Manager
My name is Kay Fitz - Trowell , I am a single mother with 4 boys, 3 biologically and 1 adopted. I started with Kinetico this year for a better life change for my boys and myself . Learning how the quality of your water matters has been very interesting and I look forward to coming into work to learn more every day.  Coming into the Kinetico Family has been such a great transition, I look forward to each customer interaction and learning more about the water industry.    When I am not at work, my time is spent being a sports mom for my boys who participate in football and basketball. Yet with the small time I have to myself I use it to work on my podcast and building my mind with reading.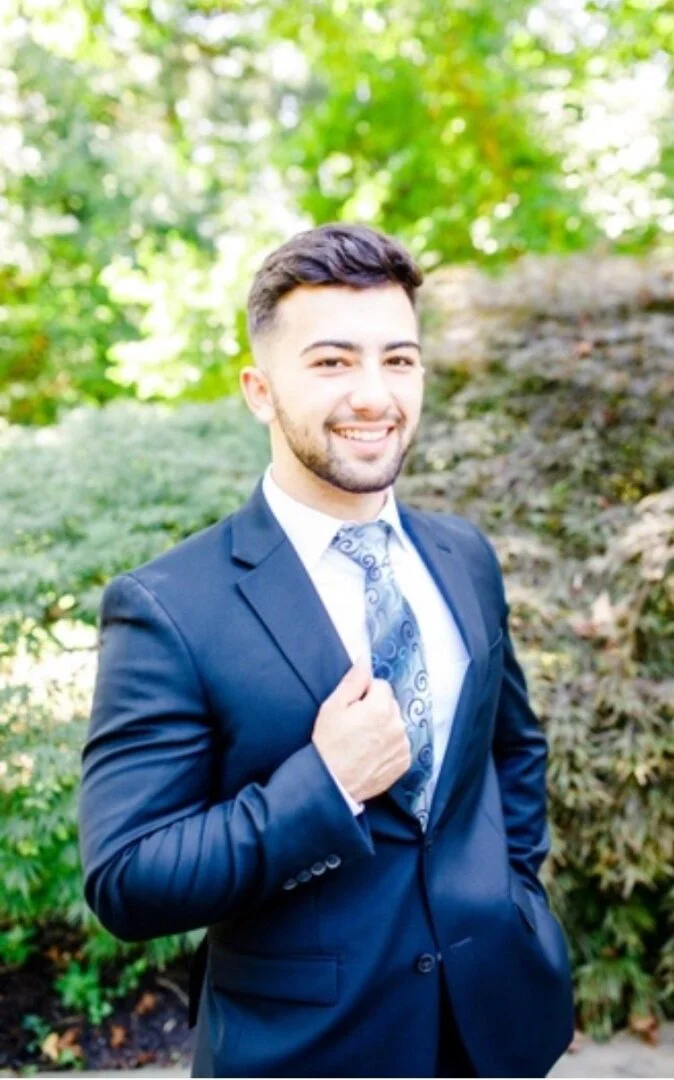 Vasili
Service Technician
I grew up in the restaurant industry and made a career change to massage therapy, but shortly after developing carpal tunnel I was forced to stop practicing. I found Kinetico Summer of 2020 and worked with them till I moved to Annapolis, but now I'm back! You can find me taking care of service calls which include salt and filter changes, and general maintenance. We set the standard when it comes to water purification and our customer service cannot be beat, and we have the track record to prove it! I enjoy working here at Advanced Water because of the work life balance, and the genuine care to educate people on what contaminants are in their water, and how we can help.